The medical couch, which is often referred to as the treatment table, is an important piece of furniture at the hospitals. The couch should be easy to manipulate and operate so that it can make it easy for the doctors/surgeons to carry out the examination or procedures.
There are many types of examination couches available in the market. For instance, you can buy the one with a fixed height featuring the backrest. Then there are some manufacturers such as HARKEL OFFICE FURNITURE LTD which feature adjustments.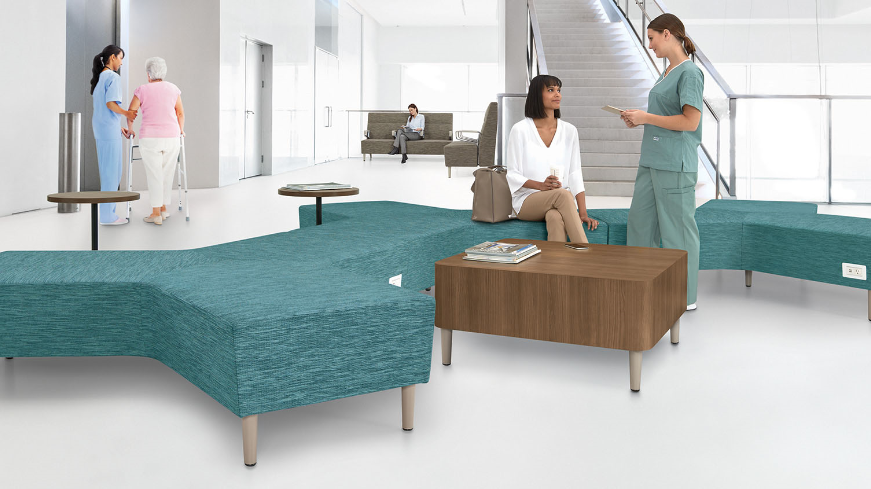 Here are the top 5 reasons why one should use examination couches in the hospital.
These types of couches are extremely important for patients whose mobility is limited. This is the reason why the examination couches for them should be completely adjustable. The elevation, angle, and backrest should be adjustable manually or with the help of an electric panel or gas ram. At some places, it is required by the law to have adjustable beds and examination couches in the hospital. The hospital can buy them from the best examination couch manufacturers.
It makes it easy for patients with limited mobility to get on and off the couch. Such people require assisted movement. In fact, there might be the need to lift them from the examination couch and transfer to the bed manually. If the couch is not adjustable, it will be extremely difficult for the helpers to lift the patient. But by adjusting the angles properly, it can be done easily.
The adjustable examination couch makes it easy for physicians to diagnose the medical condition easily. The examination couches that are adjustable decrease the risk of the misdiagnosis of the patients. Sometimes due to non-detection of the medical condition which is serious can lead to unwanted situations. The adjustable couches make the examination of the patients easier and hence help in the proper diagnosis.
The examination couches of today are much more comfortable than before. They can be easily adjusted and provide for ergonomic sitting. As already mentioned, electric-powered examination couches make things even better. The controls are much gentler than before.
The modern examination couches are much more adaptable to the needs of the doctors. This is why they are able to aid the complicated diagnosis processes.
These days the examination couches that are electrically powered are more common. They are better than the gas ram or manual couches because their movement is more flexible and postures are more ergonomic. They make sure that the height, elevation, and angle is adjusted slowly and comfortably. The motors used in the couches are of high power.